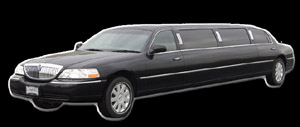 Terms & Conditions
Cancellation Policy and Limitations Liability for In and out Limousine

Cancellation Process
Standard Dispatch Procedure: As Early Morning Trip with a pickup time before 9 a.m. is usually dispatched by 9 p.m. the preceding day. All other trips are usually dispatched 2 to 3 hours prior to pick up time.
A. Rescheduling of Airport Service is possible at no extra charge, as long as rescheduling is requested before the driver is dispatched (see Standard Dispatch Procedure Above).
B. Cancellation of Airport Service
The Full Fare will be charged for cancellations in the two following cases:
I. Cancellations after the driver has already been dispatched (see Standard Dispatch Procedure above).
II. If the passenger fails to be at the designated pickup location (no-show). If for any reason you cannot locate your chauffeur, call In and Out Limousine at 1-866-875-8492 or 858-279-5100. To avoid being billed as a no-show, do not leave your location without contacting In and Out Limousine. You must contact us by phone.
C. Cancellation of Chartered Service:
A minimum of 7 days notice is required for cancellation of all charter arrangements (e.g. weddings, wine tours, point-to-point reservations) to avoid the charge of the full fare plus 20% gratuity. A non-refundable 35% deposit is taken on all charters.
Proms: All prom reservations are non-refundable and cannot be cancelled. The full fare will be charged even if the service is not completed at the request of the passenger.
PLEASE NOTE: In and Out Limousine is not responsible for service delayed or not rendered due to Mother Nature or to circumstances beyond our control. In and Out does not guarantee vehicle availability or pricing for reservation changes. All prices are subject to change without notice!
Limitations of Liability
In and Out is not responsible for:
1. Loss or damage to luggage worth more than $250, including contents.
2. Carry--on items that may be damaged in transit.
3. Cash, jewelry and computers.

In no event shall In and Out or any of its affiliates, or any of their officers, directors, employees, agents, representatives, information providers or licensors be liable for any direct, indirect, incidental, special, consequential, punitive or other damages (regardless of the form of action) arising out of (i) use of the service by any person, including but not limited to any damage caused by any reliance on, or any delays, inaccuracies, errors or omissions in, any information and content accessed over the services, (ii) any use or inability to use the service or whatever reason, including but not limited to communications failure or any other failure with transmission or delivery of any information accessed through the service, or (iii) any goods or services discussed, purchased or obtained, directly or indirectly, through the service, in each case even if advised of the possibility of such damages.
In and Out Limousine
3538 Ashford Street
San Diego, CA 92111
(858) 752-3329

We get you In and Out FAST